Study of Infants and TV by Prof. Matt Hertenstein Featured in Newspaper
July 10, 2007
July 10, 2007, Greencastle, Ind. - "Scientists at DePauw University are looking to break new ground through a research study examining the effects of television viewing on young children," begins an article published in Greencastle's Banner-Graphic. "Professor Matt Hertenstein, who has a doctorate in experimental psychology, is spearheading the effort at DePauw's Infant Discovery Lab and says studies have shown the average baby spends more than 500 hours in front of the TV during the first year of his or her life. These and other statistics have prompted Hertenstein to start the study, in hopes of learning more about how babies relate to what they see on TV and how it affects their mental development as they grow into toddlers."
"The bottom line is we have very little evidence showing us what infants understand and how they process that information," Dr. Hertenstein tells the newspaper, which features the story on the front page.
Adam Coates writes, "Over the course of the next two years, Hertenstein and his assistants will continue with a variety of experiments involving children and television. Since beginning the study about two years ago, Hertenstein has tested about 60 babies, but he wants to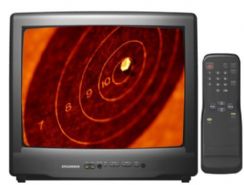 increase that number significantly in the next two years. Hertenstein recently received a $139,000-grant from the National Institutes of Health for the infant study program. The grant runs through August of 2009, so Hertenstein hopes to conclude the study by then. At that point, he hopes to begin drawing conclusions and issue his report from the study."
Access the complete text at the newspaper's Web site.
Research conducted by Matt Hertenstein and his students was featured on National Public Radio in October. The professor's work was also recently cited in Sunrise magazine.
Back