Dan Quayle '69 Writes of His "Swing of the Future" and DePauw Days at Golf.com
July 11, 2007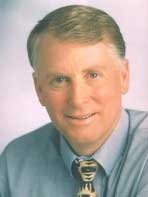 July 11, 2007, Greencastle, Ind. - Dan Quayle, the 44th Vice President of the United States and 1969 graduate of DePauw University, contributes a column to Golf.com in which he reports his golf game is "a work in progress. I have loved the sport since I was eight, and while I was never a great player, I had some game -- captained my college team at DePauw, won the Congressional Golf Tournament, got my handicap down to scratch. Then I had back surgery in 2004 and began shooting more 80s than 70s."
Quayle, identified as "chairman of Cerberus Global Investments and a seven handicap," continues, "Now, at 60, I'm on the comeback trail. I have a wealth of instruction books: Ben Hogan's classic Five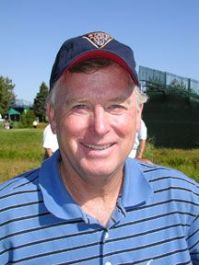 Lessons, Dr. Joseph Parent's Zen Golf, David Lee's Gravity Golf, and books by David Leadbetter, Jim Flick and my friend Jim McLean. If you see me on TV at this week's American Century celebrity event in Lake Tahoe, I'll be working on my preset position --it's like the one Ryan Moore used to employ -- and my new, improved swing using my new, improved Pings. I call it the Swing of the Future. My golf buddies at Whisper Rock in Scottsdale call it the Swing of Futility, but I'm going to stick with it and take some of their capital."
Read the complete text, headlined "Swing Vote," at Golf.com.
Details on the American Century Celebrity Golf Championship -- which begins Friday and includes Lance Armstrong, Jerry Rice among its more than 80 celebrity participants -- in this previous story.
Back