Reviewer: Book by Prof. Jeff McCall '76 "Creates a New Sense of Urgency"
July 19, 2007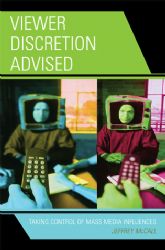 July 19, 2007, Greencastle, Ind. - The new book by Jeffrey M. McCall, professor of communication at DePauw University, is "a wake up call for America's educational system to begin addressing media literacy in the classroom." Paul F. Gullifor, professor and chair of communication at Bradley University, reviews McCall's Viewer Discretion Advised: Taking Control of Mass Media Influences in Feedback, the journal of the Broadcast Education Association (BEA). "Most in the academic community already know that this type of instruction is long past due. But this book creates a new sense of urgency."
Dr. Gullifor adds, "It is obvious why Dr. McCall, a professor of media studies at DePauw University, is quickly becoming one of this country's foremost media critics. His book will at least inspire some conversation, and it may well ignite some heated debate, as he takes American mass media institutions to task for abandoning the public welfare in exchange for profits."
Access the complete text at Feedback.
"Based on this reviewer's personal experience, reading Viewer Discretion Advised: Taking Control of Mass Media Influences will leave you vigorously shaking your head in agreement at times while getting upset at others (and, perhaps, using words you cannot say over terrestrial television)," writes John McGuire, assitant professor of communications at Oklahoma State University. "Jeffrey McCall's book does achieve its goal of getting the reader to think about the media's impact on society in the early 21st century."
McGuire's review of the new book by McCall, professor of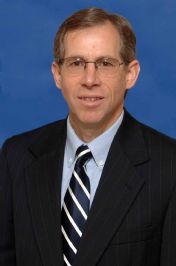 communication at DePauw University, appears in the Global Media Journal. He concludes, "The text could be a useful part of academic courses examining media's role is society or media responsibility courses as well as directed media reading courses."
Jeff McCall, a 1976 graduate of DePauw,appeared on St. Louis Radio station KMOX Tuesday. Audio of the interview is available at this link. He also recently discussed the Fairness Doctrine with California's North County Times and wrote an op-ed on the broadcast industry's recent "bad and bizarre behavior" which was published in the Indianapolis Star.
On June 4, Jeff McCall discussed his new book with WMAQ news anchor Dick Johnson on the NBC Chicago's morning news program, and more recently talked about his work on Cincinnati's WLW. You can hear the program, which is archived at the radio station's site.
Back