Sophomore is 2007 'Miss Fountain County'
July 16, 2007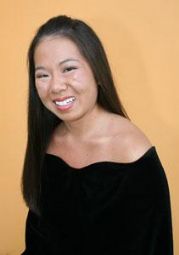 July 16, 2007, Greencastle, Ind. - Alisha Jean Min Joo Clawson, who will be a sophomore at DePauw University this fall, has been crowned 2007 "Miss Fountain County," reports Indiana's Crawfordsville Journal Review. "I hope to be a role model for today's children, be respected by my peers and to represent my county to the greatest ability that I can," says Clawson, who will represent her county at the Indiana State Fair, August 8-19.
"Clawson attended Covington Community High School and is a kinesiology, pre-physical therapy and sports medicine major at DePauw University," the newspaper states. A previous story noted, "In college, Clawson participates in a work-study program,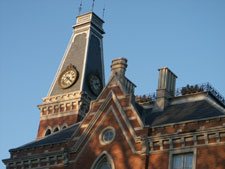 Girls' Independent, Kinesiology Club, College Mentors for Kids and Relay For Life."
The Journal Review adds, "Mary Christine Mattern was this year's first runner-up. She attends Attica High School and plans to attend DePauw University as a pre-med major."
You'll find the article, which includes a photo of Clawson from Saturday night's pageant, at the newspaper's Web site.
Back