CBS' Sunday Morning Profiles Barbara Kingsolver '77
October 1, 1995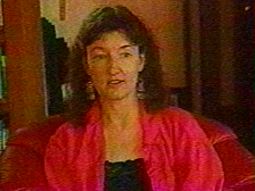 October 1, 1995, Greencastle, Ind. - "You need a gift to be able to do what the poet William Blake suggested, to 'see the world in a grain of sand,'" said CBS News' Charles Osgood as he introduced a segment on Barbara Kingsolver this morning. Kingsolver, the bestselling author and 1977 graduate of DePauw University, "has the necessary gift," declared Osgood on his program Sunday Morning.
The nearly eight-minute story by CBS' Anthony Mason takes viewers to Kingsolver's home near Tucson, and includes footage of her May 1994 commencement address at her alma mater, where she also received an honorary degree. See a clip here:

[Download Video: "Barbara Kingsolver '77 on Sunday Morning" - 4702kb].
Mason speaks of the "hard-won optimism (Kingsolver) shares with many of her fictional characters" as he talks with the author about her life and work, including The Bean Trees, Animal Dreams, Pigs in Heaven, and her new book of non-fiction essays, High Tide in Tucson.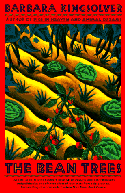 "No matter what I think I'm beginning a story about, I dig and I dig and I get to the bottom and discover that I'm writing about the same thing, which is how to fit -- being an individual in a society that glorifies individual achievement," Kingsolver tells CBS, "how to integrate that with the necessity and the wonder of belonging to a community. Everything I write is about that."
Learn more about Barbara Kingsolver in this previous story.
Source: "Sunday Morning"/CBS News
Back