Senior Wins Prestigious Music Scholarship
July 17, 2007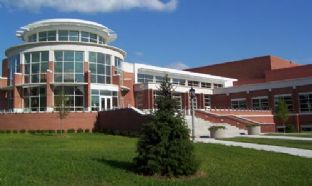 July 17, 2007, Greencastle, Ind. - Kate E. Jones, who will be a senior at DePauw University this fall, is the first-ever DePauw student to receive the Indiana General Music Education Association's (IGMEA) Memorial Scholarship. The scholarship recognizes a fourth or fifth-year music education major who plans to teach elementary or middle school general music, and honors an individual who exhibits strong musical ability and high scholastic standing.
Jones, a music education major and violist, will receive her award September 29 at the IGMEA's fall workshop in West Lafayette, Indiana.
"Kate is an extremely hardworking individual who cares deeply about music education and the children of today," says Caroline Jetton, associate professor of music, who contributed a letter of recommendation on Jones' behalf. "Her dedication, hard work, and concern indicate that she has the potential to be a highly effective music educator. It has been a pleasure to work with her and I look forward to following her continued success."
IGMEA requires scholarship applicants to submit materials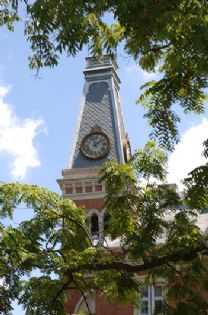 describing their musical experiences and personal philosophy of music education, reasons for pursuing music education as a career and future musical goals. Applicants are also required to obtain two letters of recommendation from current professors.
Visit the DePauw School of Music online.
Work is wrapping up on the first phase of a $29 million expansion and renovation of DePauw's 32-year-old Performing Arts Center (seen in photo at top). Made possible by a $15 million dollar lead gift by Judson and Joyce Taglauer Green ('74 & '75) and home to the School of Music and department of communication, the building will be known as the Judson and Joyce Green Center for the Performing Arts. Learn more about the project in this previous story. You can see time lapse video of the construction project (updated regularly) by clicking here.
Back