LeadJen, Co-Founded by Jenny Vance '00, Sees Strong Growth
July 18, 2007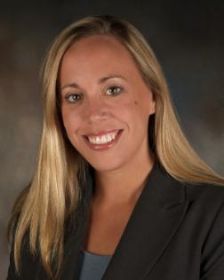 July 18, 2007, Greencastle, Ind. - Jenny Vance is co-founder, vice president and general manager of LeadJen, "an Indianapolis-based marketing and sales company that has taken the idea of flexible work arrangements to the extreme," notes today's Indianapolis Star. "Hiring mostly moms with their kids in school, the company pitches the benefits of being able to work part time while being a full-time mom."
Vance, a 2000 graduate of DePauw University where she was a Management Fellow, says of her firm's employees, "They are accountable, yet they can adjust their schedules and skills to deliver on their work. We have responsible people. Why not give them the opportunity to do this?"
The Star declares that LeadJen's "part-time staffing model evidently is working. Since its founding in 2004, the company has seen revenue grow from $300,000 in 2005 to $600,000 in 2006. This year, it is projecting more than $1.2 million. Its staff has grown from six employees to 40 in two years." Employees earn $18 to $28 an hour, plus incentives.
A sidebar notes Vance's DePauw degree in economics, and that she had a

"background in sports marketing while in college." Prior to helping found LeadJen, Vance worked for Aprimo and NoInk Communications.
Access the story at the newspaper's Web site, and visit LeadJen online.
Back