DePauw Hosts National Hispanic Institute 'Young Leaders Conference'
July 19, 2007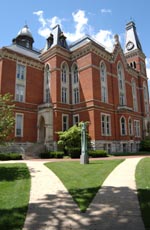 July 19, 2007, Greencastle, Ind. - Approximately 100 Hispanic high school students from across the Midwest will gather on the DePauw University campus for a Young Leaders Conference (YLC), July 24-29. Presented by the National Hispanic Institute at four colleges across the United States, YLCs allow high school students the opportunity to test and improve their written and verbal communication skills.
The DePauw YLC is presented through a grant from the Lumina Foundation for Education.
Conference participants will include 75 students who will be sophomores this fall, and 25 rising high school seniors who will staff the event. They will engage in organized discussions and debates about issues that impact today's Latino community. Students gain confidence in public speaking and an appreciation of communication as a powerful tool of leadership. Students gain experience creating content-rich arguments, communicating them through powerful, eloquent expression, and carefully analyzing the arguments presented by their peers.
"Without a ready and increasingly available supply of strong, active, and imaginative leaders to guide the Latino community, to give it direction and purpose, and to provide it with the social markers to navigate the future, there are fewer prospects for advancement," says the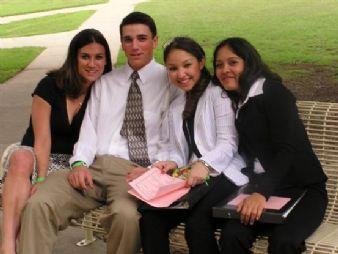 National Hispanic Institute's founder and president, Ernesto Nieto. "The goal of the Young Leader's Conference is to engage students so that they reflect on their calling to become the leaders of the U.S. Latino community."
"Having these young people spend almost a week on our campus is great for them and DePauw," says Keith B. Stanford, associate director of admission and 1995 graduate of the University. "They will go back to their communities enriched from their experiences at DePauw and with a new, perhaps first understanding of what we have to offer. As we continue our efforts to diversify our community this is a terrific opportunity for outreach, and we look forward to welcoming the National Hispanic Institute to Greencastle."
Learn more at the Institute's Web site.
Back