Indiana Governor Appoints Two Alums to Study Local Government Reform
July 21, 2007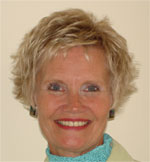 July 21, 2007, Greencastle, Ind. - Two graduates of DePauw University have been appointed by Indiana Governor Mitch Daniels to "a commission that will study how to reform local government," reports today's Indianapolis Star. They are Sue Anne (Stames) Gilroy '70 and Ian M. Rolland '55.
Gilroy (seen at top left) is currently vice president of development at St. Vincent Hospital and executive director of the St. Vincent Foundation. She was Indiana's Secretary of State from 1994 to 2002.
Rolland (pictured at right) is retired chair and chief executive officer of Lincoln Financial Group and serves as an advisory member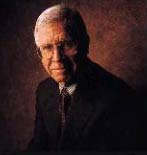 of DePauw's Board of Trustees and is a past board chairman. He and his wife made possible the Ian and Mimi Rolland Welcome and Activities Center in the DePauw University Nature Park.
The governor's commission -- co-chaired by former Gov. Joe Kernan, a Democrat, and Indiana Supreme Court Chief Justice Randall T. Shepard, a Republican -- now totals seven members. The group "is expected to submit a report by year-end. The General Assembly could consider the panel's proposals when it reconvenes in January," reports the Star.
Access the news item at the paper's Web site.
Back