Toronto Star Cites Research of Prof. Matt Hertenstein on Infants & TV
July 31, 2007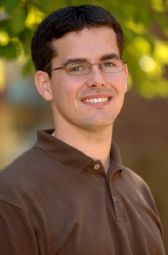 July 31, 2007, Greencastle, Ind. - "Preliminary results from a major study underway by experimental psychologist Matthew Hertenstein, of DePauw University in Indiana, show the average baby is exposed to more than 500 hours of TV during the first year of life," writes Andrea Gordon in this morning's Toronto Star. "The research project, looking at the impact of television on baby development, is expected to be completed in 2009."
Gordon's story asks the question, "How soon is too soon to watch?" It notes that Toronto cable television viewers will soon be able to view BabyFirstTV a 24-hour, commercial-free channel targeted at infants and toddlers.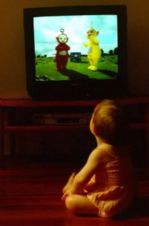 "A study published in May's edition of Archives of Pediatrics and Adolescent Medicine found that by three months of age, about 40 per cent of babies were regularly watching television, DVDs or videos," she writes. "By age 2, that rose to 90 per cent."
Access the complete article at the Star's Web site.
Professor Hertenstein's Emotion Lab, based at DePauw and staffed by undergraduates, studies infant emotional development as well as tactile communication in adulthood. Via previous stories, read about his study of infants and TV, and a National Public Radio report which featured the work of Dr. Hertenstein and his students.
Source: Toronto Star
Back