Kelly Writers Series Presents Poet Sterling Plumpp Wednesday
November 4, 2007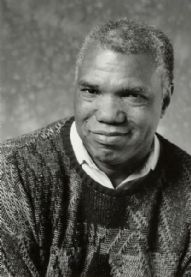 November 4, 2007, Greencastle, Ind. - Award-winning Chicago poet Sterling Plumpp will visit the campus of DePauw University on Wednesday, November 7, as a guest of The James and Marilou Kelly Writers Series. Plumpp will present a 7:30 p.m. reading in the auditorium of DePauw's Richard E. Peeler Art Center. The event is free and open to all.
Born in 1940 in rural Mississippi, Plumpp worked in the cotton and corn fields. He graduated from a high school in Jackson, Mississippi, and attended college for two years before joining the Army. After leaving the service, Plumpp moved to Chicago, where he worked in a post office and, in his spare time, wrote poetry. He also returned to his studies, attending Roosevelt University in Chicago, earning a B.A. in 1968 and an M.A. three years later.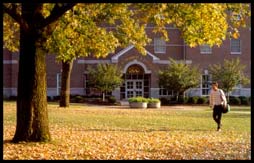 Plumpp's poems were first published in 1971, the same year he joined the faculty of the University of Ilinois - Chicago, where he taught English and African-American studies for thirty years. Internationally recognized for his blues- and jazz-based poetry, Plumpp is the author of 14 books including Black Rituals, Ornate with Smoke, Blues: The Story Always Untold, and Blues Narratives. He won the 1999 Richard Wright Literary Excellence Award for his outstanding contributions to literature and is a recipient of the Carl Sandburg Literary Award for poetry, three Illinois Arts Council Literary Awards and other honors for his work.
Learn more about the Kelly Writers Series by clicking here.
Back