Prof. Ken Bode Reviews New Book on S&L Crisis in New York Times
May 16, 1993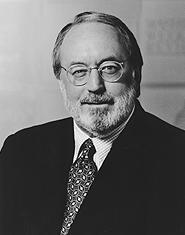 May 16, 1993, Greencastle, Ind. - In her new book, "Kathleen Day makes clear why a financial crisis so severe and so costly escaped wide notice in the press for so long," writes Ken Bode in today's New York Times. Bode, director of the Center for Contemporary Media at DePauw University, offers a review of Day's S&L Hell: The People and the Politics Behind the $1 Trillion Savings and Loan Scandal.
"Ronald Reagan may have been the President who turned deregulation into a governing public philosophy, but it was Jimmy Carter who signed the bill deregulating savings and loan associations, facilitating the freebooting that led to their collapse," writes Bode, who covered the S&L crisis for CNN. "At the signing ceremony, President Carter assured America that the law would 'strengthen our financial institutions.' Ms. Day tracks the passage of that 1980 law raising the federally insured level of deposits in commercial banks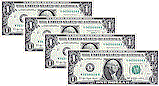 and savings institutions to $100,000, which in the thrift industry became a license for risk-free gambling with depositors' money -- or, as she puts it, 'financial cocaine.'"
Read the complete review at the Times' Web site.
Access video of a 1990 appearance by Professor Bode on ABC's Nightline in this previous story.
Source: New York Times
Back