Path That Brought John Jakes '53 to DePauw and 16 Consecutive Bestsellers Traced by Newspaper
August 13, 2007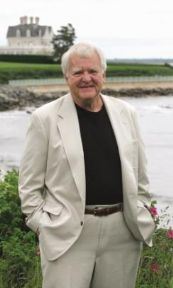 August 13, 2007, Greencastle, Ind. - John Jakes, the 1953 DePauw University graduate who has had 16 consecutive books appear on the New York Times' bestseller list, says his successes are "something one just shakes his head at." Jakes, who has been called "the godfather of historical fiction," is profiled in the Tribune-Star of Terre Haute, Indiana, where he spent some of his boyhood.
Mark Bennett writes, "His first professional writing effort, a short science fiction story, earned Jakes $25 as an 18-year-old freshman at Northwestern University, where he studied acting. Jakes soon realized his true calling was writing and that Northwestern didn't have the campus atmosphere he sought. So he transferred to DePauw University, and enrolled in that Greencastle liberal arts school's creative writing program. Jakes graduated from DePauw in 1953, before earning a master's degree in American literature at Ohio State in 1954. At DePauw, he also met Rachel, a native of Danville, Ill. Decades later, Jakes returned to DePauw to serve as a visiting professor."
Bennett shares the advice Jakes offered DePauw students about the changing landscape of the literary world, and he quotes Thomas A. Emery, professor emeritus of English at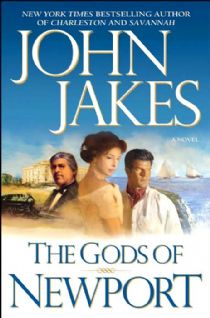 DePauw, who recalls Jakes' interactions with undergraduates at the author's alma mater.
"The students liked him very much, because he was open with them, and openly critical if he needed to be," Emery tells the newspaper. "But he was very supportive."
The article details how Jakes, an advertising copywriter and creative director by day, wrote 200 short stories and more than 60 books in his spare time. "In 1975, Jakes became the first author to have three books on the New York Times bestseller list simultaneously with the Kent volumes two, three and four," reports Bennett. Thirty years later, more than 55 million copies of the Kent Family Chronicles remain in print. So are 10 million copies of Jakes' 1980s Civil War book trilogy North and South, which inspired an ABC television miniseries -- the seventh-highest rated miniseries in TV history." Jakes' most recent bestseller, The Gods of Newport, was released last year.
Read the complete text at the Tribune-Star's Web site.
Back