Media Ethicist Bob Steele '69 Analyzes Controversy Over Publication of False War Accounts
August 13, 2007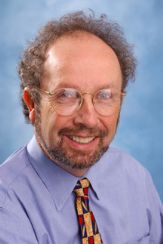 August 13, 2007, Greencastle, Ind. - "Bob Steele, the Nelson Poynter Scholar for Journalism Values at the Poynter Institute school for journalists in St. Petersburg, Fla., said granting a writer anonymity 'raises questions about authenticity and legitimacy,'" reports the Associated Press. Steele, a 1969 graduate of DePauw University, is quoted in a story examining the controversy over three articles written by a soldier in Iraq which were published in New Republic.
An investigation by the U.S. military has found the tales of war atrocities -- published under the byline of "Scott Thomas" but actually written by Pvt. Scott Thomas Beauchamp -- were not true. The magazine concedes "errors" were committed.
"Anonymity allows an individual to make accusations against others with impunity," Steele tells the Dispatch. "In this case, the anonymous diarist was accusing other soldiers of various levels of wrongdoing that were, at the least, moral failures, if not violations of military conduct. The anonymity further allows the writer to sidestep essential accountabilitythat would exist, were he identified."
The AP adds, "Steele said he was troubled by the fact that the magazine did not catch the scene-shifting from Kuwait to Iraq of [an] incident Beauchamp described involving [a] disfigured woman. 'If they were doing any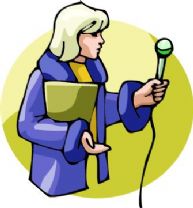 kind of fact-checking, with multiple sources, that error -- or potential deception -- would have emerged,' Steele said. He added that he was also troubled by the relationship between Beauchamp and [Elspeth] Reeve, his wife, who works at the New Republic. 'It raises the possible specter of competing loyalties, which could undermine the credibility of the journalism,' he said.
Read the complete story at Pennsylvania's York Dispatch.
Bob Steele was awarded an honorary doctoral degree from DePauw at May's 168th commencement. Coverage of the event, including a video clip, is available in this previous article.
Back