Don Driemeier '60 Named Acting President of Eden Theological Seminary
August 13, 2007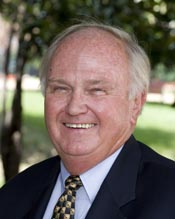 August 13, 2007, Greencastle, Ind. - Donald H. Driemeier, a 1960 graduate of DePauw University, will become acting president of Eden Theological Seminary in St. Louis. Dr. Driemeier retired from the University of Missouri - St. Louis (UMSL) after 39 years of service. He is dean emeritus at the UMSL College of Business Administration and retired deputy to the chancellor. Effective September 1, he will serve as acting president during the five-month sabbatical of Eden President David M. Greenhaw.
"Don Driemeier is no stranger to Eden, having served on the board of directors for nearly 24 years," says Dr. Greenhaw. "Don's administrative and leadership skills make him exceptionally well suited to lead Eden in the coming semester. We are also grateful to the University of Missouri - St. Louis for its cooperation in making Dr. Driemeier available to Eden during this time."
"The University of Missouri - St Louis serves the community in many ways and we are delighted that Dr. Driemeier, a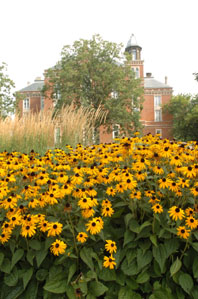 longtime UMSL administrator and distinguished member of our College of Business Administration, has been named acting president of Eden Seminary," states Tom George, Chancellor of the University of Missouri - St. Louis. "His many years of service in higher education will be an asset for Eden."
"I am very pleased and honored by the opportunity to serve an institution that I've had such a long and meaningful association with," adds Dr. Driemeier.
The recipient of a bachelor's degree in economics from DePauw, Driemeier holds masters and doctoral degrees in business administration from Washington University in St. Louis. He served as a member of the U.S. Treasury Small Business Advisory Committee under President Jimmy Carter.
Read the official announcement of his appointment and learn more in this previous story.
Back