Stephen Hayes '93 Discusses Dick Cheney and Fred Thompson on C-SPAN's Washington Journal
August 10, 2007
August 10, 2007, Greencastle, Ind. - When 1993 DePauw University graduate Stephen F. Hayes, author of Cheney: The Untold Story of America's Most Powerful and Controversial Vice President sat down for his first interview with his subject, he wasn't certain how many more opportunities he'd have.
[Download Video: "Stephen Hayes '93 on C-SPAN" - 3411kb] "I didn't know if I was going to get 4 hours or 30 hours," Hayes told C-SPANtoday. "I had said if I was going to do the book right I was going to need a lot of access, but we didn't define what 'a lot' was."
Appearing on Washington Journal, Hayes continued, "In fact, the first interview I did, I found it absolutely fascinating because I did this list of questions about his childhood, and growing up, and his family, and Cheney is a famously private person. And for me, there was some trepidation as I did this because I thought, I'm sort of going directly to the most raw and sensitive parts of his life, the things that he may not want to talk about at all. And I thought this could be an awful way to start, maybe I'm better off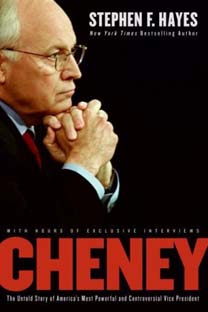 starting talking about the Iraq war. But, in any case, I did start with his childhood."
Hayes, senior writer at the Weekly Standard, continued, "The first question I asked -- he spent the first, I think, 12 years of his life growing up in Nebraska before he moved to Wyoming, so I thought I would ask one question about Nebraska, again not knowing how many questions I would be able to ask -- I asked the question, and Dick Cheney talked for 30 minutes, uninterrupted, which I think is a Dick Cheney record. And I thought at that point, okay, we have now spent 30 minutes on his life before he was 12, I'm going to get a lot of time to talk about the times that he'd spent in public life."
In fact, the biographer spent some 30 hours interviewing Cheney for the book, which was published last month by HarperCollins.
[Download Video: "A Storytelling Opportunity" - 1105kb] "Here's a guy who served at the highest levels of U.S. government for 40 years and hasn't talked to anybody about it," Hayes noted. "My thought was, if I can get him to give me access, if I can get him to spend some time with me and actually tell me some of those stories, and then take those stories to his friends and colleagues and take the stories to his political adversaries and his critics and put 'em all together and see what comes out on the other end, that it would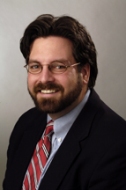 be a really interesting book." Hayes adds, "I think he was very candid with me, in many respects," and touched on "things that I really didn't expect him to talk about."
During the program, C-SPAN's Brian Lamb noted,
[Download Video: "Hayes Introduced" - 533kb] "Our guest is originally from Wauwatosa, Wisconsin. He's a graduate of DePauw University in Greencastle, Indiana, and has a master's from Columbia University Graduate School of Journalism."
Hayes also discussed a spring interview he conducted with former Tennessee Senator Fred Thompson, who is now considering entering the presidential race. The journalist noted that there is
[Download Video: "Hayes on Sen. Fred Thompson" - 2821kb] "an authenticity about him that seemed to contrast with candidates really going back a couple of election cycles." Hayes says Thompson "didn't stop and think about what he was going to say before he said it. He just said it ... You didn't see him stop and think, okay, how's this gonna play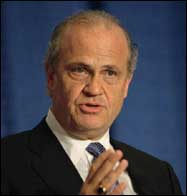 and what am I gonna read about that. Now, I think, some of that appeal may have been diminished by the fact he hasn't gotten in (the presidential race) for as long as it's taken him. I think there's a sense -- a growing sense, especially among conservatives -- that he needs to get in because this is almost too cute."
Access the complete interview at C-SPAN's Web site.
A Wall Street Journal review recently called Stephen Hayes' latest book, "the most serious effort yet to understand the Cheney enigma." Read more in this previous story.
Back