Indianapolis Star Notes Prof. John Baughman's ('48) Travel Grant
June 29, 1960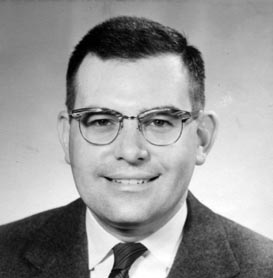 June 29, 1960, Greencastle, Ind. - "A DePauw University associate professor, Dr. John Baughman, has been named the recipient of a $500 travel grant from the Committee on Research of the American Philosophical Society," reports today's Indianapolis Star. "Baughman, who will be on sabbatical leave from the University during the ensuing academic year, will study European history while in residence in Paris, France, and travel extensively in the Mediterranean area."
The newspaper adds, "A native of Evansville, Baughman joined the University's history department in 1953. He received his doctorate from the University of Michigan the same year."
Learn more about Professor Baughman, a 1948 graduate of DePauw, this previous story.
Back