Prof. Robert Weiss Elected President of National Organization
March 16, 1983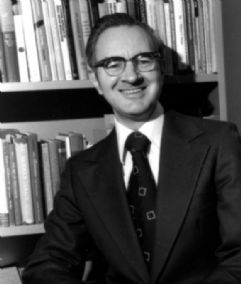 March 16, 1983, Greencastle, Ind. - Robert O. Weiss, professor of communication arts and sciences at DePauw University, has been elected to a two-year term as president of Delta Sigma Rho-Tau Kappa Alpha (DSR-TKA), national college honor society in forensics. Dr. Weiss has been serving as the organization's vice president and standards committee chairman. Earlier he was elected for two terms as regional governor and for seven years edited the journal, Speaker and Gavel.
DSR-TKA, which honors students for distinctive achievement in debate and other competitive speaking activities, has chapters on 185 college and university campuses.
At DePauw, Bob Weiss holds the Harry B. Gough professorship of speech and serves as director of forensics. He served as chairman of the communication arts and sciences department for 15 years, beginning in 1963. The professor also served as secretary-treasurer of the American Forensics Association.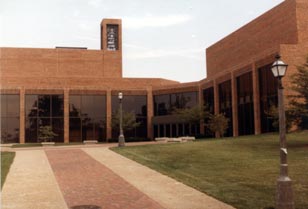 He co-edited the 1971 book, Current Criticism and has authored numerous articles for publications including the Journal of Communication, Philosophy and Rhetoric, Journal of the American Forensic Association, Central States Speech Journal, Speech Teacher, Today's Speech, and National Forensic Journal.
Professor Weiss received his B.A. (magna cum laude) in speech from Albion College (1948), and an M.A. and Ph.D. from Northwestern University (1949 and 1954). Before joining the DePauw faculty in 1955, Weiss taught at Wayne and Northwestern Universities.
Back