Prof. Robert Weiss Analyzes Nixon, Agnew, Others in Current Criticism
November 30, 1971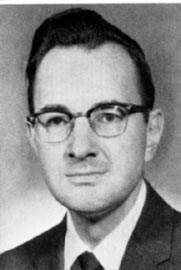 November 30, 1971, Greencastle, Ind. - Robert O. Weiss, professor of speech at DePauw University, is co-editor of a newly-published book, Current Criticism. The volume consists of 21 essays analyzing the public speaking of such national figures as Richard Nixon, Spiro Agnew, Hubert Humphrey, George Wallace and Stokely Carmichael. Twenty authors have contributed critiques of the communication habits and behavior of these and other contemporary speakers.
Sharing the editorship is Bernard L. Brock, professor of speech communication at the the University of Minnesota.
"Criticism nourishes both theory and practice," Weiss and Brock assert in their introduction to the book. "A dramatic improvement in the quality of our public discourse should stand high among our national priorities," adds Dr. Weiss.
A member of the DePauw faculty since 1955 and chair of the speech deparment since 1963, Professor Weiss regularly edits Speaker and Gavel, a journal devoted to studies of argumentation and public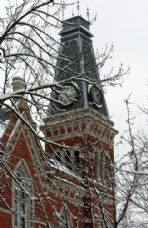 address. It is there where the essays contained in Current Criticism were first published.
The new book is published by Delta Sigma Rho-Tau Kappa Alpha, national college honor society in forensics. It is being distributed by the Speech Communication Association.
At DePauw, Bob Weiss holds the Harry B. Gough professorship of speech and serves as director of forensics. The professor also served as secretary-treasurer of the American Forensics Association.
Dr. Weiss received his B.A. (magna cum laude) in speech from Albion College (1948), and an M.A. and Ph.D. from Northwestern University (1949 and 1954). Before joining the DePauw faculty in 1955, Weiss taught at Wayne and Northwestern Universities.
Back