DePauw's Alpha Chi Omega Chapter Wins Sorority's Top National Award
August 24, 2007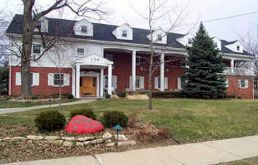 August 24, 2007, Greencastle, Ind. - The Alpha Chi Omega chapter at DePauw University is the 2007 recipient of the sorority's National Council Trophy, given annually to the collegiate chapter or chapters best exemplifying the ideals and mission of Alpha Chi. DePauw's Alpha chapter is the lone recipient of the 2007 Trophy, the sorority's top national award.
A number of factors contributed to the DePauw chapter's honor, according to national leaders of Alpha Chi Omega. Among them: each member performs at least 2.75 hours of volunteer work per week. The house raised its minimum grade point average for members and executive board members, and the chapter was second academically among all DePauw sororities during the past academic year. Tom Hansen, director of fraternity and sorority life at DePauw, describes Alpha chapter as "a very upstanding group of women" who "demonstrated exemplary efforts throughout the past year."
"Alpha Chi Omega is so proud of the achievement of our chapter at DePauw University," says Janine Hippensteel,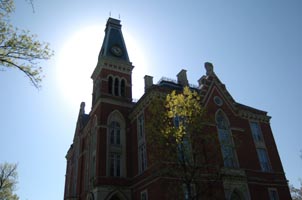 marketing director for the national sorority. "They truly embrace the spirit of the Fraternity through their community service efforts, academic interests and commitment to make the most of the experience."
Four other Alpha Chi Omega chapters were finalists for the National Council Trophy: Auburn University, Butler University, California State University at Fullerton and Middle Tennessee State University.
The Alpha chapter was founded on October 15, 1885. Learn more in this previous story.
Back