Author bell hooks Visits DePauw as Allen Distinguished Professor, September 17 - 21
August 30, 2007
August 30, 2007, Greencastle, Ind. - DePauw University welcomes bell hooks to campus this month as Elizabeth P. Allen Distinguished University Professor. Hooks -- a writer, professor, and social critic named one of Utne Reader's "100 Visionaries Who Could Change Your Life" -- will present several public events which are free and open to all.
The visitor's week in residence at DePauw will begin Monday, September 17, with a 7:30 p.m. lecture, "Geographies of the Heart: The Politics of Location." The event will take place in Watson Forum of the Pulliam Center for Contemporary Media.
Other events include:
Tuesday, September 18, Noon-2 p.m.: Women's studies affiliated lunch, Union Building 231-232
Wednesday, September 19, 12:30-1:30 p.m.: Luncheon talk, "Feminism is For Everybody," Union Building "fishbowl"
Thursday, September 20, 4-5:30 p.m.: "Coming Closer to Feminism: A Dialogue," Women's Center
Thursday, 6-7:30 p.m.: "A Conversation with the Author," Putnam County Public Library
Additionally, Dr. hooks will hold a daily office hour in the Women's Center from 11 a.m. to noon. All are welcome.
Born Gloria Jean Watkins in Hopkinsville, Kentucky, bell hooks adopted the name of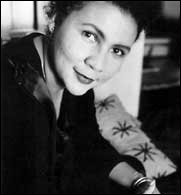 her maternal great-grandmother, a woman known for speaking her mind. A Distinguished Professor of English at City College in New York, hooks' writings cover a broad range of topics on gender, race, teaching and the significance of media for contemporary culture.
In 1998, Atlantic Monthly named bell hooks as one of the "new intellectuals" bringing moral imagination and critical intelligence to bear on the matter of race. hooks received her B.A. from Stanford University, her M.A. from the University of Wisconsin and her Ph.D. from the University of California, Santa Cruz.
Her books include, Ain't I a Woman: Black Women and Feminism, Rock My Soul: Black People and Self-Esteem, Teaching to Transgress: Education as the Practice of Freedom, Feminism Is for Everybody: Passionate Politics , Teaching Community: A Pedagogy of Hope, Where We Stand: Class Matters, and We Real Cool: Black Men and Masculinity.
Back