Jimmy Ibbotson '69 to Perform at Florida's ButterflyFest
September 5, 2007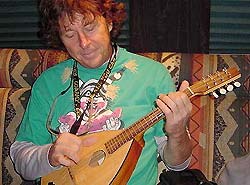 September 5, 2007, Greencastle, Ind. - Jimmy Ibbotson, former lead singer for the Nitty Gritty Dirt Band and 1969 graduate of DePauw University, will perform at Florida Museum of Natural History's ButterflyFest. The event, set for October 13-14, will also feature Jesse Winchester, Jonathan Edwards, and the Claire Lynch Band.
Admission is $5 each day for adults and $2 for children ages 5-12.
"Tickets to see singers of this caliber could easily cost $25 to $30," says Mike Boulware, a local musician and ButterflyFest entertainment coordinator. "I think we are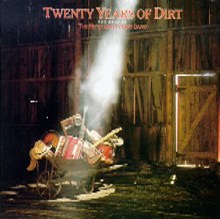 very fortunate to have been able to book these excellent performers all on the same weekend and I know those in attendance will really enjoy their shows."
An announcement states, "ButterflyFest will feature a variety of activities for all ages including crafts and demonstrations, field trips and tours, and a variety of vendors offering butterfly and garden gifts, plants, food and exhibits by non-profit organizations."
Jimmy Ibbotson, who provided the lead vocal for The Ballad of the Monon Bell, performed at the fourth annual American Renewable Energy Day in Aspen, Colorado, August 24-25. Details can be found in this previous story.
Back