Prof. Ken Bode Writes of "PR Campaign to Sell the Surge"
August 31, 2007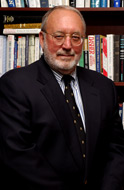 August 31, 2007, Greencastle, Ind. - "In speeches to conventions of veterans this month, the most friendly audiences available, President Bush kicked off his campaign to sell the surge," begins Ken Bode's Indianapolis Star op-ed today. "At the Veterans of Foreign Wars convention last week, he insisted, 'a free Iraq is within reach if we don't succumb to the allure of defeat.' To the American Legion this week, he ramped up the threat, saying our departure would presage 'a nuclear arms race or a holocaust led by Iran, a threat to the entire civilized world.'"
Bode, Eugene S. Pulliam Distinguished Visiting Professor of Journalism at DePauw University, continues, "The White House calls this public relations campaign 'preparing the battlefield,' readying Congress and the nation for the upcoming debate when Gen. David Petraeus brings his report to Washington in mid-September. Mr. Bush's job is to do what he has done since 9/11, which is to keep the country scared. The job of the generals in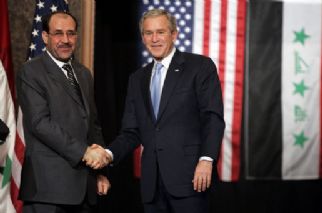 Iraq is to convince an increasingly skeptical Congress that enough progress has been achieved militarily to allow Prime Minister Nouri al-Maliki time to fashion an effective government."
That, asserts the professor, amounts to an enormous leap of faith. "The problem is that the military progress advertised is not entirely accurate ... Violence is down somewhat in Baghdad. But overall, at the hands of Shiite death squads and Sunni suicide strikes, nearly 1,000 more people have been killed already this year than all of last. The average daily Iraqi death toll in 2006 was 33; so far this year it is 62. Those numbers are the hard facts that tell you the military side of the surge is not working. Add to that the fact that Maliki's government has no hope of uniting the competing constituencies in Iraq, because they have a greater stake in continued chaos than in compromise. The administration chooses to ignore a part of the new National

Intelligence Report that says there has been little political progress to date and the picture for the future is gloomy, too."
Bode, former senior political analyst for CNN ends the essay by declaring, "Truth should be judged by evidence, not by theatrical performances. Former senator and wounded Vietnam veteran Max Cleland put it this way: 'All the PR in the world didn't change the truth on the ground in Vietnam and won't change the truth on the ground today in Iraq.'"
Read the complete column at College News.org.
Source: Indianapolis Star
Back