Changing Lead TV Anchors "A High-Risk Venture," Writes Prof. Jeff McCall '76
September 5, 2007
September 5, 2007, Greencastle, Ind. - "Television news operations are identified largely by the anchors of the evening broadcasts. They carry a heavy burden," writes Jeffrey M. McCall, professor of communication at DePauw University, in today's Indianapolis Star. "No matter how much good journalism is done by street reporters or good writing by producers, if the audience doesn't enjoy watching the people delivering the news, the broadcast suffers. It is a high-risk venture when a news operation changes lead anchors. Just ask CBS, which thought Katie Couric was a ratings lock."
Dr. McCall's op-ed examines Indianapolis ABC affiliate WRTV's "unusual step of introducing two new lead anchors at the same time." The team of Todd Wallace and Trisha Shepherd -- who both come to Indiana's capital city from other markets -- hit the airwaves Monday. In the meantime, they've been touring the viewing area in preparation for their debut. The "Todd and Trista" tour came to DePauw last Thursday, when the anchors met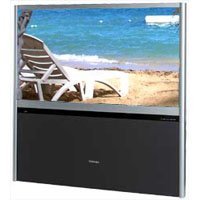 with McCall and his journalism students.
"Defining the qualities of a good television anchor is difficult," notes McCall, a 1976 graduate of DePauw and author of Viewer Discretion Advised: Taking Control of Mass Media Influences. "The best anchors can reach through the screen and make a viewer feel he or she actually knows the newscaster. In the media theory world, this process is known as parasocial interaction. While researchers have a hard time specifically defining a top anchor, it is known that viewers rate anchors first as human beings and secondarily as journalists. If the anchor isn't appealing personally, the audience won't stay to see the journalistic skill. This personal appeal includes qualities such as trustworthiness, sense of humor and sincerity -- things you expect from a friend. It goes well beyond physical attractiveness, even though many news directors get enamored with good looks and can't understand why audiences don't connect to anchors who bring only beauty to the role."
The professor continues, "Given the importance of developing a 'personal' audience connection, it is easy to see why WRTV is energetically marketing Wallace and Shepherd. The promotional campaign is built on establishing a
first-name basis with the audience. Todd and Trisha have been seen in on-air promos for weeks. They have their own Web site. They are taking a Mitch Daniels-style tour of Central Indiana in an RV decorated with large graphics of the anchors. Todd and Trisha t-shirts and refrigerator magnets are handed out at each stop. As one WRTV executive said, the new anchor kickoff is being handled like a political campaign."
Trailing both the NBC and CBS affiliates in the news race, WRTV is also adding a 7 p.m. newscast in hopes of reaching new viewers. McCall asserts, "The 7 p.m. strategy is an adaptation to the lifestyles of people who have long workdays or long commutes and miss earlier newscasts. The later newscast should also benefit from the audience flow of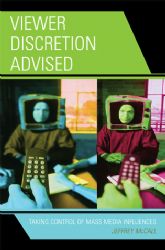 Charles Gibson's ABC network news at 6:30, which is proving to be a ratings winner."
The column concludes, "News ratings fortunes rarely change quickly. Wallace and Shepherd have three-year contracts to give them ample time to make an impression. 'We just ask viewers to invite us in the door and give us a chance,' Shepherd said. 'Then they can decide.'"
Read the complete text at the College News.org.
Jeff McCall's book is described as "a wake up call for America's educational system to begin addressing media literacy in the classroom" in Feedback, the journal of the Broadcast Education Association. Learn more in this previous story.
Source: Indianapolis Star
Back