Prof. Emeritus Russell Compton Featured on Radio Program
September 7, 2007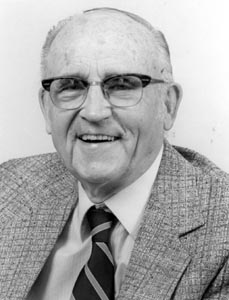 September 7, 2007, Greencastle, Ind. -
[Download Audio: "Prof. Compton on Teaching" - 321kb] "There's nothing more important than to learn to dialogue," says Russell J. Compton, professor emeritus of philosophy at DePauw University. "People can't learn to know each other," adds Dr. Compton, who is featured on this week's edition of Sprouts, a program distributed by the Pacifica Radio Network. The nearly half-hour segment, "Hard Times Come Again No More," was produced by Kevin Howley, associate professor of communication at DePauw.
The radio show explores Compton's Quaker upbringing and his lifelong interest in issues related to peace and social justice, as well as his long career as an educator. "The way I taught was a very good way to teach, I think," the 98-year-old Compton tells the program with a chuckle. "People learned to dialogue, discuss, to talk together. I don't think people really live a human life if they don't talk in-depth with other human beings."
[Download Audio: "Prof. Bob Newton on Dr. Compton" - 240kb] "Russell's idea of teaching a class was to have the students sit around and share their thoughts," notes Robert D. Newton, Blair Anderson and Martha Caroline Rieth Professor of Applied Ethics and professor of philosophy at DePauw. "He was not a lecturer; he did not want to come with a strong agenda. His idea was everybody should contribute their thoughts and their feelings and their judgments to the class -- the idea was to enable them to do that. Wisdom or knowledge was a community thing in his philosophy of teaching."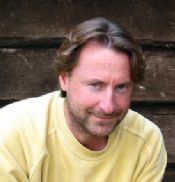 The program includes a number of other individuals from the DePauw community, including faculty members Nafhat N. Nasr and Glen D. Kuecker, and Valerie Rudolph, coordinator of DePauw's Russell J. Compton Center for Peace and Justice.
The complete audio of Sprouts is available online and is being delivered via satellite to radio stations across the United States.
Kevin Howley (pictured at right) is the author of Community Media: People, Places, and Communication Technologies. Read more in this previous story.
Back