"Experience" Cuts Both Ways for Hillary Clinton, Opines Prof. Ken Bode
September 7, 2007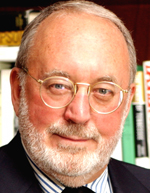 September 7, 2007, Greencastle, Ind. - "In the opening weeks of her campaign, Hillary [Rodham Clinton] often said, 'I am probably the most famous woman in America that nobody really knows.' In fact, Americans do know Hillary and know her all too well," writes Ken Bode, Eugene S. Pulliam Distinguished Visiting Professor of Journalism at DePauw University, in today's Indianapolis Star. Bode's column, submitted from Hawarden, Iowa, details "Hillary's health problem:" her unsuccessful push for health care reform and -- in the professor's view -- what it says about her ability to lead.
Bode recalls, "In the White House, Hillary organized a war room, and anyone who expressed reservations about the plan or her methods was told, 'You're wrong,' or 'The president has already decided that.' When her legislation was delivered to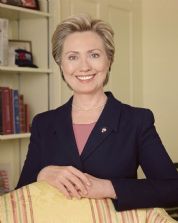 Congress, the same moral certainty prevailed and Hillary made it clear that she would brook no compromise. At a congressional retreat to deal with health care, Sen. Bill Bradley suggested that, perhaps, some adjustments might make the legislation more palatable. No, said Hillary, adding, moreover, the White House would 'demonize' members of Congress and the medical establishment for standing in her way. As Carl Bernstein relates in his new biography, A Woman in Charge, Bradley says, 'That was it for me in terms of Hillary Clinton. You don't tell members of the Senate you're going to demonize them. It was obviously so basic to who she is. The arrogance. The assumption that people with questions are enemies. The disdain. The hypocrisy.'"
The op-ed by Dr. Bode, former CNN senior political analyst, continues, "Hillary promised to make the midterm elections of 1994 a referendum on her health care plan, and use public support for her approach to attack her opponents. She did as promised, and we all know how that came out. The Democrats suffered a whopping defeat, losing both houses of Congress, the House for the first time in 40 years. Her moral certainty and stubborn determination never to compromise got the Democratic party clobbered and disabled her husband's presidency for many months."
Hillary and Bill Clinton are working to "remodel" her image during this campaign, Bode reports, and the former president
points out that his wife's health care policy experience is the strongest in the field. Bode concludes, "Her experience is her long suit, her ace-in-the-hole against Barack Obama. The truth about her experience is that she had the power and the opportunity, along with Democratic majorities in both houses of Congress. Not only did she blow it, but she drove the issue of universal health care off the national agenda for 14 years."
Read the complete text at College News.org.
Last Friday, Ken Bode wrote of President Bush's "campaign to sell the surge." Access that essay via this previous story.
Source: Indianapolis Star
Back