Jazz Ensemble Opens Season with Wednesday Night Performance
September 14, 2007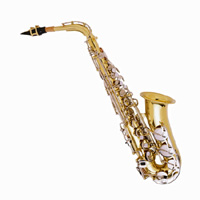 September 14, 2007, Greencastle, Ind. - The DePauw University Jazz Ensemble presents its first concert of the 2007-08 academic year on Wednesday, September 19. The performance will begin at 7:30 p.m. in room 1115 of the Judson and Joyce Green Center for the Performing Arts.
The concert will feature musical arrangements associated with Count Basie (Too Close For Comfort, Meetin' Time and Vine Street Rumble), Duke Ellington (Isfahan), Ray Charles (Let The Good Times Roll), Horace Silver (The Jody Grind), Wayne Shorter (Fee-Fi-Fo-Fum) and Tito Puente (Momcat Mambo).
The nineteen-member ensemble consists of studentsfrom both DePauw University's School of Music and College of Liberal Arts. Throughout the academic year, the group plays a series of formal concerts in the Judson and Joyce Green Center as well as informal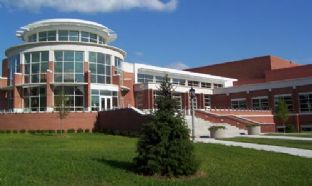 concerts at Walden Inn. The September 19 concert will be the first of many jazz events to take place in the School of Music this semester. Other events include Condition Blue, a jazz group featuring DePauw professor Randy Salman; another Jazz Ensemble concert in October, and a performance by the Caswell Sisters, composed of a jazz violinist and vocalist.
Visit the DePauw University School of Music, one of the oldest in the United States, by clicking here.
Back