Prof. John Dittmer Presents Civil Rights Lecture at Jackson State University
September 12, 2007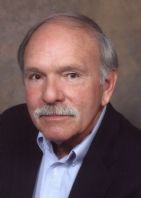 September 12, 2007, Greencastle, Ind. - John Dittmer, professor emeritus of history at DePauw University, will speak at 6:30 tonight in Jackson, Mississippi, reports the Clarion-Ledger. "After three civil rights workers disappeared in Philadelphia, a New York Committee sent doctors and other health care professionals to Mississippi. With that in mind, a panel discussion at Jackson State University will discuss the link between the state's health care system and social justice in a program, the Medical Committee for Human Rights Project."
Dr. Dittmer, author of Local People: The Struggle for Civil Rights in Mississippi, will be joined by L.C. Dorsey and Robert Smith. The program is the season's first Medgar Evers/Ella Baker Civil Rights Lecture.
"The Evers/Baker Lecture Series will serve as a community forum for the city of Jackson and the entire state of Mississippi," says Leslie Burl
McLemore, director of the Hamer Institute. "The lecture series will present some of the leading figures who helped to change the American political and social landscape."
Read more at the newspaper's Web site.
Learn more about John Dittmer in this previous story.
Back