Equal Time for Law & Order Reruns?; Prof. Jeff McCall '76 Says "Let the Issue Sit"
September 13, 2007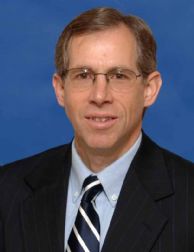 September 13, 2007, Greencastle, Ind. - Should episodes of Law & Order featuring Fred Thompson fall under federal equal-time regulations, now that Thompson is a presidential candidate? "The TNT ratings for these old shows are certainly quite low and such a formal challenge to have the shows removed would give the matter -- and Fred Thompson -- more attention than if they just let the issue sit," Jeffrey M. McCall, professor of communication at DePauw University, tells the Chicago Tribune.
James Oliphant writes, "Under regulations set by the Federal Communications Commission, broadcast networks must provide equal time to presidential candidates. That's probably why NBC yanked episodes featuring Fred from its schedule after he officially announced his run. It was either that or make room for Dennis Kucinich: Special Vegan Unit. But TNT and USA could be different cases. Or maybe not."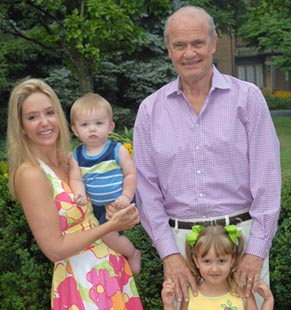 Other presidential candidates could publicly demand equal time. But Dr. McCall believes, "Such a move by a Thompson opponent puts that opponent in the rhetorical position of a whiner who can't counter Thompson's entertainment appearances with public, issue-based rhetoric of their own."
Read the complete text at the Tribune's Web site.
Jeri Kehn Thompson, a 1988 DePauw graduate and wife of the former senator, was profiled in Sunday's edition of the Tennessean. A summary can be found in this story.
An op-ed by Jeff McCall, a 1976 graduate of DePauw and author of Viewer Discretion Advised: Taking Control of Mass Media Influences, was published in the September 5 Indianapolis Star.
Source: Chicago Tribune
Back