DePauw Women in Computing Program One of 4 Nationally to Receive NCWIT Award
September 14, 2007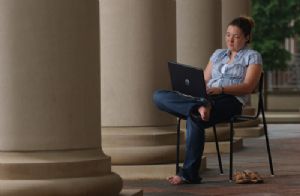 September 14, 2007, Greencastle, Ind. - A DePauw University program is the recipient of an inaugural Academic Alliance Seed Fund award from the National Center for Women & Information Technology (NCWIT). "Leveling the CS1 Playing Field," which is administered by Gloria Childress Townsend, Herrick E.H. Greenleaf Professor of Computer Science and director of the Science Research Fellows Program at DePauw, is one of four college programs across the nation to be honored.
The DePauw program "seeks to engage first-year women students through role modeling, dispelling myths about computing, and showcasing a broad variety of computing careers and lifestyles," notes an announcement of the award at Yahoo! Finance. "The project will use its $10,000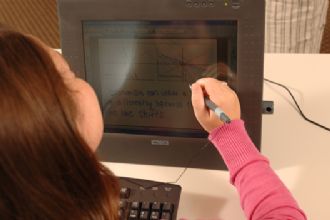 funding to produce a video for incoming freshman women that provides information about introductory computing courses and encourages confidence in their potential and ability." 
The NCWIT Academic Alliance includes more than 65 computer science and IT departments across the country -- including research universities, community colleges, women's colleges, and minority-serving institutions -- dedicated to gender equity and institutional change in higher education computing and information technology. The Seed Fund provides alliance members with startup funds (up to $15,000 per project) to develop and implement initiatives for recruiting and retaining women in computing and information technology. Initial funding for the Seed Fund was provided by Microsoft Research.

"The NCWIT Academic Alliance Seed Fund is stimulating innovative ways of increasing diversity in computer science," says Sailesh Chutani, director of the external research & programs group at Microsoft Research. "Microsoft is proud to support it."
Read more by clicking here.
In an article that was published earlier this year, Professor Townsend (pictured at left) wrote that DePauw is a "shining example for attracting women to computing." Access the piece via this previous story.
Back