Ensemble-in-Residence eighth blackbird Here to Perform and Teach, September 23 - 28
September 16, 2007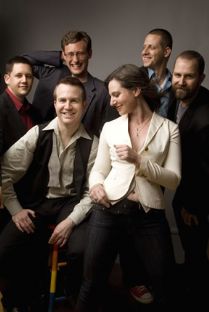 September 16, 2007, Greencastle, Ind. - eighth blackbird, which will be an ensemble-in-residence at the DePauw University School of Music during the 2007-08 academic year, makes its first visit to campus, September 23 - 28. Described by the New Yorker as "friendly, unpretentious, idealistic and highly skilled," eighth blackbird will spend the week at DePauw working with students in a variety of classes, private lessons, and lectures. Two public events include a September 23 concert.
This visit marks the first of four trips that the ensemble will make to DePauw during the 2007-2008 school year. eighth blackbird will also participate in the Post-Classical Symposium in late November and early December.
The sextet -- composed of flutes, violin/viola, clarinets, cello, piano, and percussion -- has been featured in the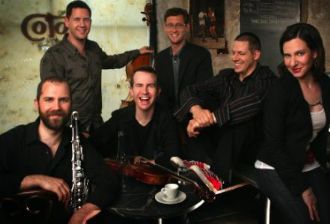 New York Times, and on NPR's All Things Considered, Bloomberg TV's Muse, and CBS' Sunday Morning. "eighth blackbird's performances are the picture of polish and precision, and they seem to be thoroughly engaged by music in a broad range of contemporary styles," opined the Times.
The ensemble has released four compact discs. The first, thirteen ways, was selected as a Top 10 CD of 2003 by Billboard magazine. In previous seasons eighth blackbird has appeared in South Korea, Mexico, Canada, Amsterdam, and throughout North America, including performances at Carnegie Hall, Lincoln Center's Alice Tully Hall, the Metropolitan Museum, the Kennedy Center, the Library of Congress, the Cleveland Museum of Art, and the La Jolla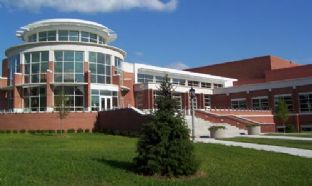 Chamber Music Society, and has performed as soloist with the Utah Symphony and the American Composers Orchestra.
The week-long residency will open with a concert titled "Sound Mirror" on Sunday, September 23 at 7:30 p.m. in the Great Hall of the Judson and Joyce Green Center for the Performing Arts. The ensemble will also give a lecture during the School of Music convocation on Thursday, September 27, at 1 p.m. in room 1115 of the Green Center. Both events are free and open to the public.
For more information visit the School of Music online or eighth blackbird's official Web site.
Back