Wall Street Journal Story on Resurgence of Jules Verne Quotes Prof. Art Evans
September 18, 2007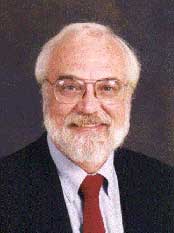 September 18, 2007, Greencastle, Ind. - When it comes to the work of Jules Verne, "Most of the standard English translations were bowdlerized," Arthur B. Evans, professor of modern languages at DePauw University, tells the
Wall Street Journal
. "They suffered from errors, abridgment, and even censorship."
Dr. Evans -- who has edited acclaimed translations of Verne's The Kip Brothers, The Mysterious Island, The Begum's Millions, Invasion of the Sea and The Mighty Orinoco -- has been called America's "Most Prominent Jules Verne Scholar" by Forbes magazine.
One-hundred-two years after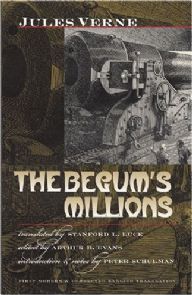 Verne's death, reports today's Journal, "we're in the midst of a Verne renaissance brought on by new manuscripts, improved translations, and scholarly reassessments." Sadly, adds the newspaper, many of the translations are "slapdash efforts to dumb down the prose."
John J. Miller writes, "Mr. Evans of DePauw recommends the Oxford University Press translations by [William] Butcher, who is also the translator of Nebraska's Lighthouse at the End of the World," which will be published tomorrow by University of Nebraska Press.
Read the complete article, "A Century After His Death, a Jules Verne Revival," at the Journal's Web site (a paid subscription is required).
Art Evans also serves as managing editor of the journal Science Fiction Studies, which is published at DePauw. Learn more about the professor in this previous story.
Back