Articles on Changing Commuting Patterns Cite Dan and Tina Ahlgren ('04 & '05)
September 18, 2007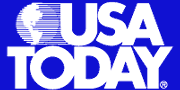 September 18, 2007, Greencastle, Ind. - The commuting pattern of Dan and Tina (Flispart) Ahlgren, who graduated from DePauw University in 2004 and 2005, are noted in a
USA Today
article on how Americans are changing their habits -- leaving home earlier and carpooling -- to avoid traffic jams and save money on the way to work. The Ahlgren's "used to commute separately from their home on the north side of Indianapolis to jobs near downtown -- she's a math teacher; he works for a shopping center developer," reports the newspaper. "Rising gasoline prices and Dan's frustration over spending 45-60 minutes making the 19-mile, one-way trip made them adjust their schedules so they could ride to work together."
USA Today adds, "The change has cut nearly an hour off Dan's daily round-trip commute and allows them to reduce vehicle wear and tear, slice their gas costs nearly in half and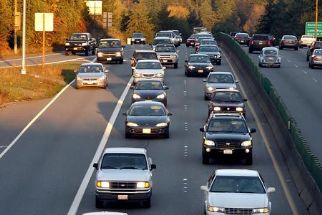 spend more time together.
"There really isn't a downside," says Tina Ahlgren. "Now we both get home by about 4:30 or 5 and Dan isn't stressed out or tense from having to spend so much time in traffic. Moving his commute an hour has made an incredible difference in our marriage. We love it."
One in eight American workers now leave home by 6 a.m., according to the story.
Read the complete story at USAToday.com. The Ahlgren's are also quoted in another story on commuting published in the Indianapolis Star.
Back