Lee Hamilton '52 Discusses Troop Surge in AP Interview, Texas Speech
September 19, 2007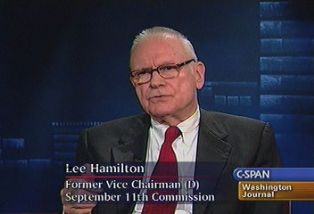 September 19, 2007, Greencastle, Ind. - "Despite some improvements since the U.S. troop surge, success in Iraq won't be achieved until the country has become stable, the co-chairman of the Iraq Study Group said Tuesday," begins an Associated Press story. Lee H. Hamilton, a 1952 graduate of DePauw University, says, "The real question is: Is the surge bringing about political settlement? It is not thus far, and the hope is that it will in the future." Hamilton commented before delivering a speech at Texas Christian University.
Last week, General David Petraeus, America's top commander in Iraq, told Congress the U.S. should keep some 130,000 troops in Iraq until next summer, at least, as part of a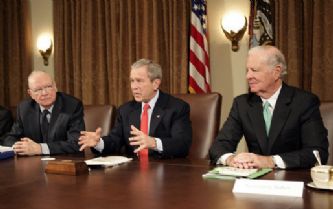 gradual transition to Iraqi security control. Hamilton, who served 34 years in Congress, says, "It's interesting to me that Gen. Petraeus used the word stability, not victory or free Iraq, and did not talk about functioning democracy. He did not set the bar high. The president's speech spoke in terms of a free Iraq. That's a higher bar than stability but it's a lower bar than what he's talked about previously, which is a functioning democracy."
Hamilton disagrees with calls for a deadline to be set for troops to be withdrawn, and believes American forces should focus their efforts on training Iraqis to take their places.
"The question on military action is not whether you can clear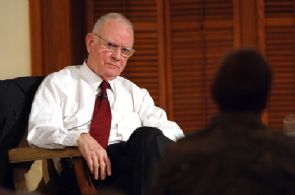 an area. We've always been able to clear an area in Iraq," asserts the Democrat. "The question is can you hold it, and can you build after you clear it? We haven't yet shown we can hold it and haven't yet shown we can build on it."
Read the complete article at the Web site of Corpus Christi NBC affiliate KRIS-TV.
Learn more about Lee Hamilton, who also served as vice chair of the 9/11 Commission, in this previous story. The veteran statesman is a frequent visitor to the Greencastle campus, and in October 2006 discussed the Iraq war and other matters at DePauw Discourse 2006: Issues for America. Access a story -- including video and audio clips -- here.
Back