Barbara Kingsolver '77 Discusses Sustainable Food Consumption at Emory University
September 21, 2007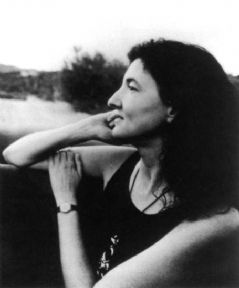 September 21, 2007, Greencastle, Ind. - "We can choose each day to support operations that are killing the land or damaging the land or those that are making it beautiful and lively," bestselling author Barbara Kingsolver told an audience at Emory University last night. Kingsolver, a 1977 graduate of DePauw University, discussed her new book, Animal, Vegetable, Miracle: A Year of Food Life.
Kingsolver "drew more than 900 people to Glenn Memorial Auditorium Thursday in a rare public
appearance to discuss her new book and the benefits of eating locally raised foods," writes Jordan Keller in the Emory Wheel.
She was joined by her husband, Steven Hopp, who stated, "If every U.S. citizen ate just one meal a week composed of locally and organically grown meats and produce we would reduce our country's oil consumption by over 1.1 million barrels a week."
Read more at the newspaper's Web site.
Barbara Kingsolver -- whose other books include The Poisonwood Bible and The Bean Trees -- is named "Food Writer of the Year" in the October 2007 issue of Bon Appetit. Details can be found in this previous story.
Back