Jean Gileno '94 Appointed Sorority's National Historian
September 24, 2007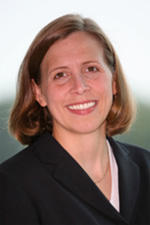 September 24, 2007, Greencastle, Ind. - Jean Gileno, a 1994 graduate of DePauw University, has been appointed national historian for Delta Zeta sorority. A member of DZ's Delta chapter while a student at DePauw, Gileno is currently employed as director of communications for Delta Upsilon fraternity's national organization.
"I am extremely honored and excited to have been appointed as national historian," Gileno says. "It is especially humbling to follow in the footsteps of Florence Hood Miner, whose lifetime of service is so inspiring. I look forward to honoring the enduring legacy of our Sorority and
documenting our future."
Gileno is president of the Delta Zeta North Central-Indianapolis Alumnae Chapter and edits its newsletter. She also serves as secretary, treasurer, and newsletter editor for the Delta Chapter Association, and is a member of the LAMP Committee, Delta Zeta's editorial committee for its national magazine. She was previously public relations chair for Delta Zeta's Mid-America Area.
An English composition major at DePauw, Jean Gileno also serves as a board member for the Center for the Study of the College Fraternity and is past president of the College Fraternity Editors Association.
Read more by clicking here.
Back