Pan American Conference Next Year Hopes to Create a "Spark," Says DePauw Professor and Organizer
September 1, 1986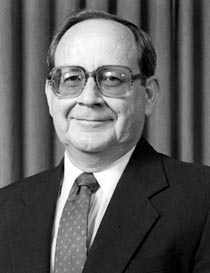 September 1, 1986, Greencastle, Ind. - The Pan American Economic Leadership Conference scheduled for Indianapolis next year should go a long way in establishing much needed personal contacts between Indiana leaders and Latin American officials, says a DePauw University professor involved in the organizing of the event. The conference, set for June 14-17, 1987, will probably deal with such issues as balance of trade, national debts, exports and economic development, says Kent Mecum, a professor of Spanish at DePauw.
The conference will certainly make Latin America more aware of Indiana and Indiana more aware of Latin America," says Dr. Mecum, who has traveled extensively in Latin America. "What we're trying to do is bring together the leaders and create a spark. As in Japan, personal contact in Latin America is very important in business."
Directly involved in the organization of the event are Universities Field Staff International, Inter-American Development Bank, Council of the Americas, Caribbean Development Bank, Partners of theAmericas, U.S. Chamber of Commerce and Executive Council for Foreign Diplomats. Also involved are a number of Indiana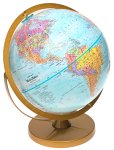 businesses, including Eli Lilly and Company.
Much of the impetus for the conference has been the Pan American Games in Indianapolis. Although many plans for the conference agenda are still tentative, scheduled to participate are U.S. Treasury Secretary James Baker, Senator Richard Lugar, Indiana Lt. Gov. John Mutz and Indianapolis Mayor William Hudnut. Also scheduled to attend are numerous economic and political officials from Latin America, including representatives from Peru, Argentina, Mexico, Colombia, Chile, Venezuela, Uruguay, Brazil and Costa Rica. Officials from Canada will also be participating.
Mecum says the conference should be a start in dialogue to solve some of the difficult economic problems in Latin America, all of which have vital implications for the economic health of the United States. Among those ramifications are default of American bank loans, food exports and imports, trade balances, poverty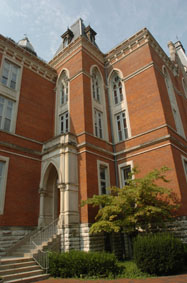 and sharply increasing populations in Latin America.
The professor says the United States must deal with Latin America because of its rapidly expanding economic strength and resources. "When we're talking about a country like Brazil, we're talking about a world power," Mecum says. "What Brazil decides to do in the future is going to have an immense impact on the United States. The United States must learn how to deal with each different (economic and social) system."
Dr. Mecum has traveled widely in Latin America, knows numerous leaders in those countries and has participated in several academic conferences in Latin America. He is also the former president of the Midwest Association of Latin American Studies and author of The Practical Idealism of Vicente Rocafuerte.
Back