Inspired by Riley Poem, Prof. James Beckel Composes Musical Masque (of the Seasons)
September 26, 2007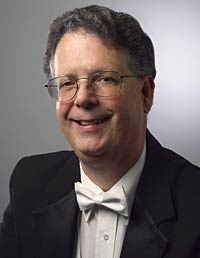 September 26, 2007, Greencastle, Ind. - James Beckel, who teaches in the DePauw University School of Music, has created a new composition which is inspired by James Whitcomb Riley's poem, Masque of the Seasons. The new piece, Musical Masque (of the Seasons), will be performed by the Nashville, Indiana-based Peaceful Valley Chamber Players on Sunday, November 18, in the atrium of the Indiana University Art Museum.
Today's Brown County Democrat notes that Beckel is "an internationally respected composer and principal trombonist for the Indianapolis Symphony Orchestra" who is "on the faculty of DePauw University and the University of Indianapolis and plays in the Chamber Brass Choir. His compositions have been played and recorded by most of America's major orchestras and concert bands."
Beckel's new composition is "to be played for two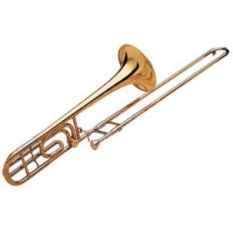 violins, viola, cello, trombone and percussion, [and] honors the 100th year of the founding of the Brown County Art Colony. T.C. Steele, the founding 'father' of the world famous group of plein air artists who settled and painted in Brown County, moved to the Belmont area west of Nashville in 1907. His studio and home, 'House of the Singing Winds,' is an Indiana historic site."
Read the complete text at the newspaper's Web site.
Another recent Beckel composition, Toccata for Orchestra, received rave reviews when it was debuted in the spring.
Back