U-CAN Get and Compare Info on DePauw and Other Colleges at New Web Site
September 26, 2007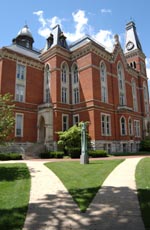 September 26, 2007, Greencastle, Ind. - Prospective students and their parents have a new tool to compare institutions of higher learning. Today, the National Association of Independent Colleges and Universities (NAICU) launched its University and College Accountability Network (U-CAN). On a Web site, more than 600 independent institutions, including DePauw University, are presenting key data. The site is designed to help students and parents choose colleges that best fit their needs based on objective and comprehensive information that is not as easily obtainable from college ranking magazines and guides.
Access to the site, www.ucan-network.org, is free and no log in is required.
U-CAN is the first national consumer information resource created and provided directly to students and parents by colleges and

universities themselves. Over 600 private colleges and universities have signed on to participate in the initiative, with over 440 profiles published so far, including DePauw's. Another 150 profiles are expected to be published within the week.
At the U-CAN Web site, visitors can browse lists of institutions by state and distance from home. Once they reach each institution's profile, they'll find charts and graphs that vividly display a wide range of information pertaining to admissions, enrollment, academics, student demographics, graduation rates, most common fields of study, credit transfer policy, accreditation, faculty information, class size, cost of attendance, tuition and fee trends, financial aid, campus housing, student life, and campus safety.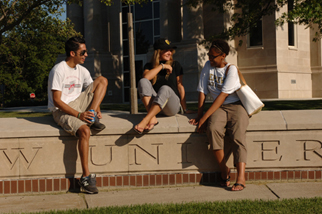 There are also more than two dozen links within each page that connect to the institution's Web site.
"There are many consumer sources out there, but U-CAN offers something distinct," says NAICU President David L. Warren. "The college profiles provide a unique mix of 42 quantitative elements, narrative descriptions, and 25 hyperlinks to campus Web sites. Institutions not only report cut-and-dry statistics, but also have the opportunity to express what makes them special."
The U-CAN consumer information initiative is designed to give, in a common format, prospective students and their families concise, Web-based consumer-friendly information on individual private colleges and universities. U-CAN profiles also include information identified by policy-makers as important for institutional accountability. Congress and the U.S. Department of Education have called for comparable, concise, relevant, and easily accessible information to help the public better evaluate and choose colleges.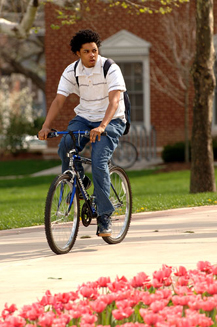 DePauw announced in June that it will no longer participate in the U.S. News & World Report reputational survey, believing its unscientific nature leads to unreliable final rankings. At that time, University officials expressed a desire to work with other colleges and universities to deliver reliable and quantifiable data to prospective students and parents, free of charge.
"This instrument, and others that are being developed, will provide exciting new tools to help those in the college search process," says DePauw President Robert G. Bottoms.
The National Association of Independent Colleges and Universities (NAICU) is the largest organization representing nonprofit, private institutions in the United States. With nearly 1,000 member institutions and associations nationwide, NAICU reflects the diversity of private, nonprofit higher education in America. Read more by clicking here.
Back