Barbara Kingsolver '77 Writes of 'The Blessings of Dirty Work' in Washington Post
September 30, 2007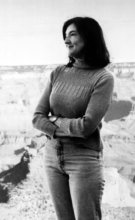 September 30, 2007, Greencastle, Ind. - "My generation has absorbed an implicit hierarchy of values in which working the soil is poor people's toil," writes Barbara Kingsolver, the bestselling author and 1977 graduate of DePauw University, in today's Washington Post. "Apparently we're now meant to rise above even touching the stuff those people grow. The real labors of keeping a family fed (as opposed to the widely used metaphor) are presumed tedious and irrelevant."
Kingsolver, whose latest book is Animal, Vegetable, Miracle: A Year of Food Life, contributes an op-ed to the Post, which is headlined "The Blessings of Dirty Work." She reports, "A woman confided to me at a New York dinner party, 'Honestly, who has time to cook anymore? My daughter will probably grow up wondering what a kitchen is used for.' The lament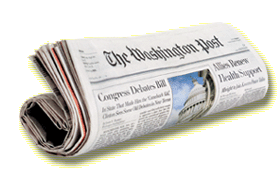 had the predictable blend of weariness and braggadocio, unremarkable except for this woman's post at the helm of one of the nation's major homemaking magazines. This is modern thinking. Even keeping house does not dirty its hands with food production."
In the column, Kingsolver notes that opposite "leaving behind the labor and culture of food (is) impossible. We only transform the tasks ... and not necessarily for the better."
Read the complete essay at the newspaper's Web site.
Barbara Kingsolver is the author of 12 books of fiction and nonfiction, including The Poisonwood Bible and The Bean Trees. She is the 2007 "Food Writer of the Year," according to Bon Appetit magazine. Learn more in this previous story.
Back