Film Expert Will Explore 'Women's Representation in Iranian Cinema,' October 22
October 14, 2007
October 14, 2007, Greencastle, Ind. - Hamid Naficy, a noted authority on exilic and diasporic cinema and media and Iranian and Third World cinemas, will come to the campus of DePauw University on Monday, October 22. Naficy will discuss "The Politics and Poetics of Women's Representation in Iranian Cinema" in a 4:15 pm. lecture in the Pulliam Center for Contemporary Media's Watson Forum. The presentation is free and open to all.
At 7:30 p.m. on the same day and in the same venue, there will be a free screening of the Iranian film, The Day I Became a Woman, followed by a discussion. It is a "stunner of a film," opined the New York Times' Stephen Holden, calling Marzieh Meshkini's work "an astonishing directorial debut because it doesn't include a single loose end or extraneous image." Read more here.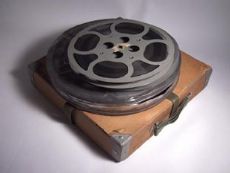 Naficy is John Evans Professor of Communication at Northwestern University. His areas of research and teaching include documentary and ethnographic films; cultural theories and studies of diaspora, exile, and postcolonial cinemas and media; and Iranian and Middle Eastern cinemas. He has published extensively on these and allied topics, with his books including An Accented Cinema: Exilic and Diasporic Filmmaking; Home, Exile, Homeland: Film, Media, and the Politics of Place; and Otherness and the Media: the Ethnography of the Imagined and the Imaged.
Both events are sponsored by DePauw's film studies program.
Back