Psychologist Jill Stamm '68 Authors Bright From the Start
October 12, 2007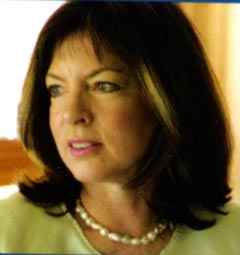 October 12, 2007, Greencastle, Ind. - Jill (Kneen) Stamm, a 1968 graduate of DePauw University, has authored Bright From the Start: The Simple, Science-Backed Way to Nurture Your Child's Developing Mind From Birth to Age 3. Dr. Stamm is an associate clinical professor of psychology in education at Arizona State University and co-founder of New Directions Institute for Infant Brain Development. She also lectures across the nation on infant learning and cognition.
The publisher, Gotham Books, calls Bright From the Start "a cutting-edge handbook for parents, from a pioneer in infant brain development, that bridges
the gap between the most current neuroscience and practical parenting techniques." The synopsis continues, "Dr. Jill Stamm's daughter was born almost four months premature, and doctors insisted she would never walk or talk. Now, thirty-two years later, her daughter is living proof that nearly every baby's brain has the potential to adapt and flourish given the right attention. A leading authority in infant brain development, she makes new, remarkable findings accessible to everyone in Bright from the Start.
An article on Stamm's book in the News & Obeserver of Raleigh, North Carolina, states: "Attention, bonding and communication are the cornerstones of what any bright, happy baby or toddler needs, she writes. Not videos, baby software and language lessons, but consistent care, face-to-face interactions and bonding to develop security. You can help wire a healthy brain by playing with your child, responding quickly, touching and cuddling, providing routines, talking, reading and singing to your child."
Read more at the newspaper's Web site, and order the book at Amazon.com or Barnes & Noble.com.
Back