People Features Jeri Kehn Thompson '88
October 11, 2007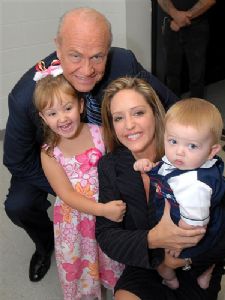 October 11, 2007, Greencastle, Ind. - "It's hard not to be defensive," says Jeri Kehn Thompson, a 1988 graduate of DePauw University, of media reports which dwell on her age and appearance. The wife of presidential candidate Fred Thompson tells People magazine, "To think back on how hard you've worked, and all anybody thinks about is that you're a trophy wife."
In the October 15 issue, Sandra Sobieraj Westfall writes, "In Thompson's defense, she boasts a resume respectable by any standards. From a middle-class upbringing in Naperville, Ill. -- with stints on the high school drill team, in the church choir and as a waitress to pay her tuition to DePauw University -- she worked her way into the public relations business in Nashville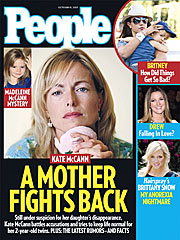 and eventually into a coveted job in the GOP press office in Washington."
Thompson, who majored in English literature at DePauw, tells the magazine, "I almost think they had to fabricate all trophy-wife stuff, because there's nothing interesting to say."
She adds, "It blows my mind that people think I would want a cabinet post," and points out that, with two young children, she may play a different role if her husband is successful in his bid for the White House. "It would be different with me," Jeri Thompson says. "I can't forfeit my responsibilities for some of the ones some women might take on as first lady. I would still have my children as my first priority."
The October 15 issue of People, which includes several photos of Jeri Thompson with her family, is on newsstands now.
Learn more about Jeri Kehn Thompson in this previous story.
Back