Grammy-Winning Orpheus Chamber Orchestra Presents Dedication Concert for Green Center, October 25
October 12, 2007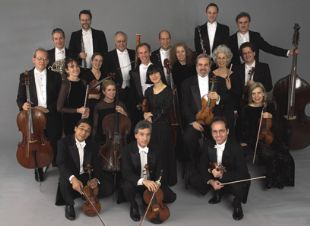 October 12, 2007, Greencastle, Ind. - DePauw University will celebrate the dedication of the Judson and Joyce Green Center for the Performing Arts with a Thursday, October 25 concert by the Grammy Award-winning Orpheus Chamber Orchestra. In the free performance, which begins at 8 p.m. in Kresge Auditorium, the orchestra will perform works by Wagner, Mozart, Schubert, and Schoenberg. This Germanic program which spans two centuries of musical evolution is part of the Orpheus Chamber Orchestra's 2007-08 U.S. Tour.
The Orpheus Chamber Orchestra is internationally renowned for its fine artistry and distinctive approach to music-making, with a performing and recording legacy "full of the energy and intensity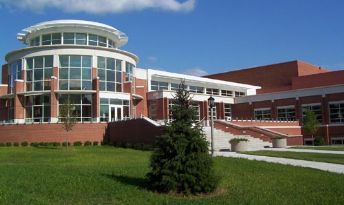 that have been Orpheus trademarks for 35 years," opined the Chicago Tribune. Performing with many of today's most dynamic and esteemed soloists, Orpheus presents an annual concert series at Carnegie Hall that illuminates both classic orchestral repertoire and new works by contemporary composers.
Noted by critics and audiences alike for its unsurpassed energy, sensitivity, and connection to listeners, Orpheus is considered one of New York's cultural treasures. Orpheus tours on a regular basis throughout the United States, Europe, and Asia and offers education and outreach programs for children and adults from diverse communities.
In the 2007-08 season, Orpheus, whose musicians have been praised by the Washington Post for playing "with an intensity and attentiveness one wishes conventional orchestras could emulate," collaborates with world-renowned artists, including pianists Yefim Bronfman and Christian Zacharias, soprano Dame Felicity Lott,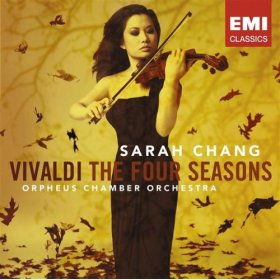 and violinists Nikolaj Znaider and Sarah Chang. The Orchestra will premiere commissioned works by Christopher Theofanidis, Tania León and Charles Wuorinen. Mr. Theofanidis' new work, titled Muse, will be the second installment of the New Brandenburgs commissioning project, a four-year project premiering six new orchestra works modeled on Bach's "Brandenburg" concertos.
Orpheus resumed recording in 2007, after a hiatus of more than six years. The orchestra released its first disc on EMI Classics -- a recording of Vivaldi's The Four Seasons with Sarah Chang -- on October 2.
Founded in 1972 by cellist Julian Fifer and a group of fellow musicians who aspired to present musician-led performances of standard and contemporary orchestral repertoire, Orpheus is a self-governing organization. Central to its distinctive personality is its practice of sharing and rotating leadership roles. For every work, the members of the orchestra select the concertmaster and the principal players for each section.
Judson C. Green Jr. '74 and Joyce Taglauer Green '75 committed $15 million dollars to a major expansion and renovation of DePauw's Performing Arts Center, encompassing nearly 80,000 square feet of new space. The first phase of the project was completed this fall and work is underway on

the second. Learn more about the Greens' gift and how it is enhancing the DePauw University School of Music and department of communication and theatre in this previous story.
At DePauw, the Orpheus Chamber Orchestra will perform the following works:
Wagner's Siegfried Idyll is a symphonic poem that was written as a birthday gift for his second wife, Cosima von Bulow. Wagner and Cosima's love was an intense one which drove him to write this work, originally called Tribschen Idyll. Siegfried Idyll was originally performed by a 15 piece orchestra. This work is filled with a wide array of instruments that portray real life incidents. After the introduction of the string quartet, flutes begin to play a motive that represent Brunnhilde, a character in Wagner's Siegfried, sleeping. The clarinet trills represent birds chirping. The Siegfried Idyll ends with all of the themes in the piece combined to create a rich, vibrant composition.
Serenade in C Minor, K. 388 is one Mozart's only serenades written in a minor key. With the opening, Allegro and an intricacy that was not common for its time period, the Serenade in C Minor is a rare find. It was written for eight solo instruments: two oboes, two clarinets, two bassoons, and two horns. Whereas most serenades include up to five or more movements, Serenade in C Minor includes four defined movements. Some believe this was written to impress the new emperor of Vienna, Joseph II, however no one is quite sure due to the lack of written evidence by Mozart.
Schubert's Quartettsatz in C Minor, D. 703 represents a change in Schubert's musical career. Written at the end of his life, Schubert wrote this piece to be performed by professional musicians, rather than his previous works, which were for amateur musicians. Quartettsatz is one of Schubert's most popular melodies due to its consonant chords and notes. While Schubert left this piece incomplete, the pleasant melodies create a work on its own.
Schoenberg's Chamber Symphony No. 1 concentrates all the elements of a symphony into a single movement, it was written for 15 solo instruments, uses chords built of fourths and creates dissonances without immediate resolution.
Learn more about the Orpheus Chamber Orchestra at the ensemble's Web site.
Details on DePauw's Old Gold Weekend, October 25-28, can be found here.
Back