Lee Wilson '76 Authors Buster's Christmas Letter
October 28, 2007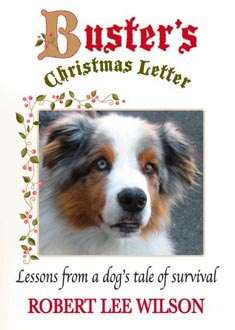 October 28, 2007, Greencastle, Ind. - R. Lee Wilson, a 1976 graduate of DePauw University, has authored Buster's Christmas Letter: Lessons from a Dog's Tale of Survival. Published by Paribus, the book details 2006 -- "an interesting year, which is a nice way of saying the year has been difficult with an uncommon string of bad luck," Wilson writes in the preface.
A synopsis of the book states, "When Buster, a twelve-year-old Australian shepherd, disappeared for two weeks in the dead of winter, there was little hope that his family would see him again. Unable to walk when he was found, it was a miracle that he survived. But this was only the first of a series of mishaps that took Buster a little too close to the big kennel in the sky. Featured on the front page of the local newspaper, Buster's story brought an outpouring of emotion and support that deeply affected his family. It crystallized the essential message of this book that feelings are more important than things.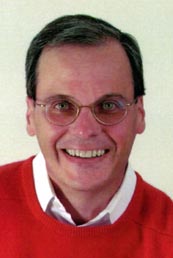 So the family's annual Christmas letter had to come from Buster. His fresh approach had a unique twist which touched people deeply. Once you've read his letter, its simple but powerful message will reinforce what your heart already knows."
Buster's Christmas Letter is available via pre-order from Amazon.com.
Robert Lee Wilson is a marketing and strategy consulant based in Greenwich, Connecticut, and a member of DePauw's Board of Trustees. He chaired a board committee that examined the University's Greek system. In April 2007, that panel issued approved new housing standards and other support for fraternities and sororities.
Back