"Fundamental Questions" Nag Presidential Hopeful Mitt Romney, Opines Prof. Ken Bode
October 19, 2007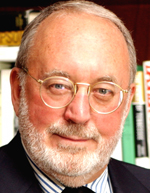 October 19, 2007, Greencastle, Ind. - "This is an important day in Mitt Romney's quest for the Republican presidential nomination," begins a column by Ken Bode in today's Indianapolis Star. DePauw University's Eugene S. Pulliam Distinguished Visiting Professor of Journalism writes, "Today, he appears before the Values Voter Summit in Washington, a gathering of Christian conservative leaders who have labored successfully over the past two decades to marry religious beliefs to a national political agenda. Conservative Christians are at the core of the Republican nominating constituency, and they have fundamental questions about Romney."
Bode's op-ed details those questions, which include issues some voters may have with Romney's Mormon faith. "Romney endeavors manfully to argue that his religion is philosophically identical to other Judeo-Christian faiths, but it is a tough sell," declares the professor, a former senior political analyst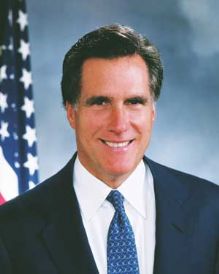 for CNN. "Romney has done everything he can to define Mormonism as mainstream Christian, 'a quintessentially American faith' ... He also insists that questioning his religion borders on bigotry. However, polls now indicate that 29 percent of Americans and a much higher proportion of fundamentalist Christians say they would not vote for an [Church of Jesus Christ of Latter-Day Saints] member for president."
Bode adds, "Romney faces another hurdle with the Values Summit leaders, along with the rest of us: his 'authenticity' problem, namely that he will say anything to be elected and believes nothing, especially on abortion and gay rights."
The professor recalls moderating a 1994 debate between U.S. Senator Edward Kennedy and Romney, his Republican challenger. After a back-and-forth on the issue of abortion, Kennedy declared, "My opponent is not pro-choice, he is multiple choice." Dr. Bode notes, "No longer. Romney has transformed himself into a social conservative who opposes abortion and favors repeal of Roe v. Wade." The journalism professor asserts that Romney has also done about-faces on gay rights and stem cell research. "Richard Cohen, who writes knowledgeably about chronic diseases, considers this Romney's most telling policy concession to the Christian right.
He notes, 'Romney's wife, Ann, has multiple sclerosis, a neurodegenerative disease that could be helped by stem cells. And Mitt comes out against it. Need I say more?'"
In conclusion, Bode asks, "Is it too much to ask that Romney honestly address the beliefs and policies of the Mormon church, or is it enough just to say that we are electing a commander in chief, not a theologian in chief? Religion has been deeply infused into American politics, thus we are now governed by a born-again Christian who thinks himself an instrument of God and sees the world in terms of good and evil. So we need to know all we can about the next president and I hope the Values Summit folks hold Romney's feet to the fire."
Read the complete column at the Star's Web site.
In his last op-ed, Ken Bode suggested that Hillary Clinton's "experience" is a double-edged sword. Access it via this previous story.
Back