Time Not Right for Cameras in US Supreme Court, Prof. Jeff McCall '76 Tells Sirius Program
October 12, 2007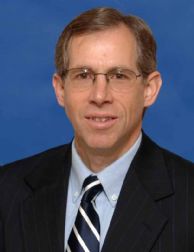 October 12, 2007, Greencastle, Ind. -

[Download Audio: "Prof. McCall on Sirius" - 199kb] "I'm not one of those guys who says that there should never be cameras in the courts, period, or the [United States] Suprmer Court, period," Jeffrey M. McCall, professor of communication at DePauw University said today on Court TV Morning with Vinnie Politan. The program, which airs on the Sirius satellite network, called on McCall to discuss the issue of cameras in the courtroom, which he wrote about in a March 24, 2007 Indianapolis Star op-ed.
Dr. McCall told the program he remains reluctant to support allowing TV cameras in the nation's highest court. "My current resistance is merely with notion that so many of the supreme court justices

seem to be digging in their heels. And my sense is that for Congress to get involved in trying to force the federal courts to open up when the Supreme Court seems so resistant is probably counterproductive."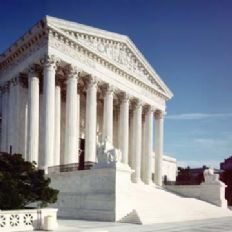 Justices Souter and Thomas have been outspoken against permitting cameras in the high court,

[Download Audio: "More from Dr. McCall" - 152kb] "Given how they feel -- and their feelings are so strong -- for Congress to get involved to try to force this issue is probably not helpful," McCall, author of Viewer Discretion Advised: Taking Control of Mass Media Influences, told the program. "And I do think that, ultimately, the Supreme Court will be open to cameras," he predicted, "but I do think it's going to be a slow process. The professor believes that "Congress would be better to let the Supreme Court manage this ... than for them to try to get involved."
A 1976 graduate of DePauw, Jeff McCall has been quoted in more than 80 newspapers and appeared on network television programs such as FOX News' O'Reilly Factor. Learn more about Viewer Discretion Advised in this previous story.
Back