US Becoming Less Relevant in Global, Internet Economy: Mary Meeker '81
October 23, 2007
October 23, 2007, Greencastle, Ind. - "The United States is losing its clout in the global economy and the Internet as other countries develop faster growing markets, a financial analyst said Thursday at the Web 2.0 Summit. In a speech on technology trends, Mary Meeker, managing director of Morgan Stanley's global technology research team, said the U.S. has become less relevant over the years to the global economy," reports Information Week. Meeker is a 1981 graduate of DePauw University.
Antone Gonsalves writes, "The U.S. share of the global gross domestic product has declined steadily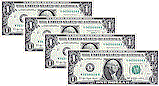 since 1999 to 19% today from 22%. While this has been good news for other countries, it hasn't been a favorable trend for the U.S. 'The good news for the global economy is we're less relevant, the bad news is we're less relevant,' Meeker said. Going forward within the U.S., the country's current woes related to the subprime mortgage market 'should not be underestimated' and it could have a serious impact on the U.S. GDP."
Meeker says the United States is also falling behind other nations in developing new technologies.
Held in San Francisco, the Web 2.0 Summit also featured presentations by Rupert Murdoch, chairman and CEO of News Corp, and Chris DeWolfe, CEO and co-founder of MySpace, among others.
Access the complete story at the publication's Web site. Meeker's presentation is also available by clicking here.
Learn more about Mary Meeker in this previous article.
Back