Indianapolis Chamber Orchestra Joins DePauw Faculty and Student Performers for Wednesday Concert
October 22, 2007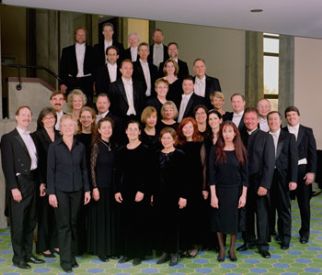 October 22, 2007, Greencastle, Ind. - The DePauw University School of Music will celebrate the eve of the dedication of the Judson and Joyce Green Center for the Performing Arts with a Wednesday, October 24 concert featuring School of Music faculty concertos and the Indianapolis Chamber Orchestra. The concert, beginning at 8 p.m. in Kresge Auditorium, is free and open to the public.
Compositions to be featured in the performance will include Fischer's Concerto for Eight Timpani and Orchestra and Martin's Concerto for Seven Wind Instruments, Percussion, and Strings. The concert will also include Poulenc's Concerto for Two Pianos in D Minor and Mozart's Sinfonia Concertante in Eb, both conducted by Professor Orcenith Smith;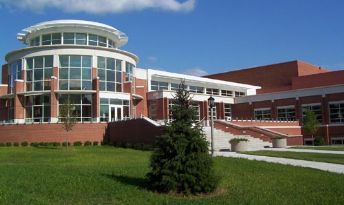 Hanson's Concerto for Organ, Harp and Strings, and it will conclude with the fourth movement of Beethoven's Symphony No. 9 featuring the DePauw University Choirs, rehearsed by Professor Gabriel Crouch.
Eighteen DePauw School of Music faculty members will perform as soloists, including: Amy Lynn Barber, timpani; James Beckel, trombone; Nicole Brockmann, viola; Pamela Coburn, soprano; Claude Cymerman, piano; Rob Danforth, horn; Carla Edwards, organ; Lennie Foy, trumpet; Stanley Irwin, bass-baritone; Harriet Moore, harp; May Phang, piano; Anne Reynolds, flute; Dan Rizner, violin; Randy Salman, clarinet;
Leonid Sirotkin, oboe; Caroline Smith, mezzo-soprano; Keith Tonne, tenor; and Kara Webb, bassoon.
The Indianapolis Chamber Orchestra (ICO) made its debut on November 18, 1984 as Musicians of the Cloister at Trinity Episcopal Church in Indianapolis. In 1987 the name Indianapolis Chamber Orchestra was adopted, and the following year maestro Kirk Trevor was appointed music director.
Composed of 35 professional musicians, the ICO annually presents a concert series of eight performances, utilizing three unique program formats: Masterworks, Chamber Conversations, and Pops. The Masterworks and Chamber Conversations concerts draw upon a body of music which spans nearly four centuries, and the Pops focuses on current popular and theatrical genres. In addition to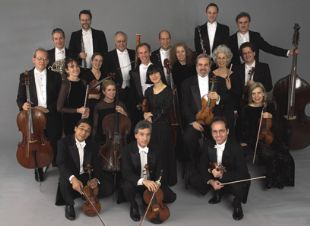 presenting the full breadth of repertoire for the small orchestra, the ICO's concert series features internationally recognized concert artists as well as outstanding Indiana performers, presents aspiring young soloists, and showcases the talents of contemporary composers. The Orchestra has commissioned a number of new compositions, and has performed several world and American premieres during the more than 20 years since its founding.
The celebration of the dedication of the Green Center for the Performing Arts will continue Thursday evening with a performance by New York's acclaimed Orpheus Chamber Orchestra (pictured at right). It begins at 8 p.m. in Kresge Auditorium and is also presented free of charge. Learn more in this previous story.
For more information, visit the DePauw University School of Music online.
Back