Prof. Ken Bode Takes His Readers to Italy in Newspaper Column
October 26, 2007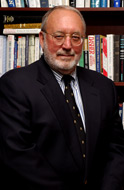 October 26, 2007, Greencastle, Ind. - "I left for Italy on my five-week leave of absence with a vow to keep the Iraq war and the presidential campaign far out on the margins of my mind," writes Ken Bode, Eugene S. Pulliam Distinguished Visiting Professor of Journalism at DePauw University, in today's Indianapolis Star. "Unpacking and settling for two weeks in the tiny Tuscan village of Iano was soothing. In Iano, population about 100, with a small market, a restaurant and a church, the Iowa caucuses rarely come up. This area of Italy proved to be an excellent starting point for the main purpose of this trip, namely to refresh my research into a subject of undying interest: Italian cooking."
Bode's column, which typically focuses on political issues, is more of a travelogue this week. He notes, "I took along Bill Buford's book Heat, which is a passionate homage to the traditions of homemade food. Buford quit his job to apprentice himself to Tuscan kitchens, and he designates the restaurant DaCaino in Montemerano as the best in all Italy. I say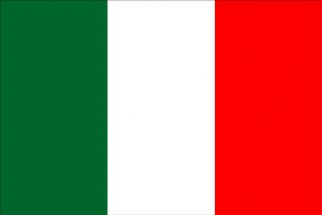 he didn't look far enough. Buford needed to come a little farther off the main roads to the village of San Vivaldo (two restaurants and a convent), to the Ostoria san Vivaldi. The pasta of the house is made with olive oil, fresh and dried tomatoes, garlic, capers and pepperoncini."
The professor adds, "My praise was so effusive that our waiter, who called himself 'the last communist in Italy,' allowed me into the kitchen for a visit with Carla, the chef. After four trips to the Ostoria, I think I can now come close to her recipe. My family hopes so too; my experiments with this spicy divalo sauce now appear on our dinner table every other meal since our return."
Read the complete essay at College News.org.
Wednesday, Ken Bode moderated a Crain Lecture with Indiana Governor Mitch Daniels at DePauw. A story that includes video and audio clips from the event can be accessed here.
Back